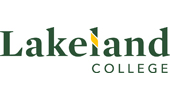 Lakeland College Pesticide Applicator Certification

I want to register for this site
This site is designed for Pesticide Applicators certified in Alberta to check their continuing education credits.

---
First Time Access:
On accessing the system for the first time, you will need to register yourself by clicking on, "I want to register for this site". In the process of registering you will be given the opportunity to choose a User ID and Password.

---
Logging on:
On subsequent logins, you will need to use your personal User ID and Password that you created on the registration screen. After entering your User ID and Password, click the 'Login' button to enter the main site.

---
Changing your password:
If you wish to change your password, you can enter your "User ID" then click "Change Your Password", where you will be prompted to enter a new password.

In the form that appears, you can enter your old password, a new password, and then the new password again as a confirmation. You can then click the "Change" button and your new password will be registered and you can log into the initial login screen with your old "User ID" and newly changed "Password".

---
Forgotten User Id or Password:
If you have forgotten your login information from a previous registration, you can click "I want to register for this site" once again and follow the screen's instructions.